Home Loan Rates Lowest In 15-Years
The RBI's announcement is good news for homebuyers as interest rates will come down to around 7%. For existing borrowers, SBI's interest rates on home loan up to Rs 30 lakh will automatically come down to 7% from the existing 7.4%. For women borrowers, the rates would be further lowered by 5bps. HDFC has already brought down its rates to 7.50%. To improve the transmission of rates, the RBI had forced banks to link their interest rates on priority sector loans – including home loan to an external benchmark rate (EBR). Most of the banks chose repo rate as their EBR. Housing finance companies and those banks that have not linked their home loan rates to the repo will also be driven by competition to follow suit.
Borrowers having repo-linked loans can expect their EMIs to fall from July 1 as these loans are reset once in every quarter. However, those who have MCLR-linked home and auto loans, they may not get immediate relief. Even if some banks announce a reduction in MCLR, loan EMIs may not fall immediately as MCLR-linked rates are reset once or twice in a year.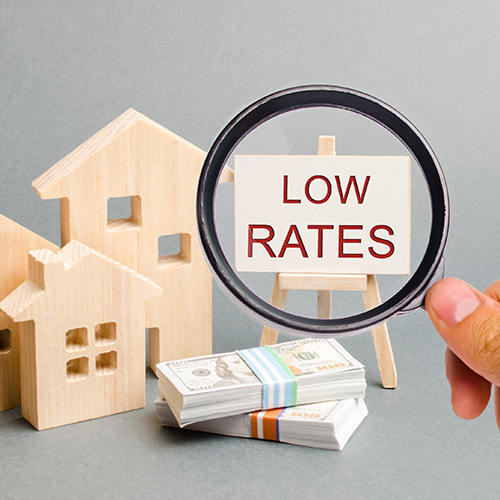 1. Pradeep Aggarwal, Founder & Chairman, Signature Global and Chairman, ASSOCHAM – National Council on Real estate, Housing & Urban Development expressed, "Now the situation for homebuyers might improve further as home loan interest rates are expected to come down further. Affordable housing will benefit the most as the buyers of this segment are very particular about the EMIs. With historically low EMIs, people will go out to buy and thus increase the demand."
2. Manoj Gaur, MD, Gaurs Group and Chairman, Affordable Housing Committee, CREDAI (National) added, "The move for sure which should help the real estate borrower in the long run if passed on and implemented by all banks and financial institutions. But, we are seeing that the benefit is not being passed on and the effect on actual lending rate is little or almost negligible. So, till the time RBI makes it mandatory for banks to reduce lending rate at the same time, these reductions will have negligible effect on real estate market which is reeling under COVID-19 situation." Source: realtyplusmag.com