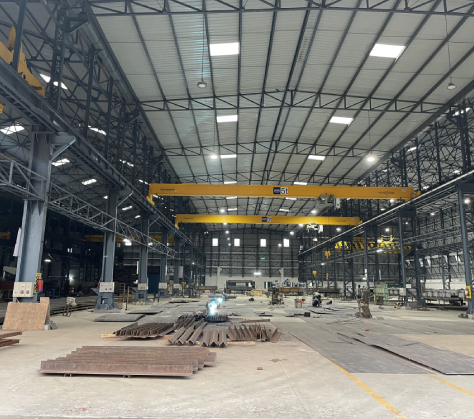 Sreevatsa Warehouse boasts exceptional storage capabilities, making it a preferred choice for businesses in need of reliable storage solutions. Equipped with state-of-the-art facilities, the company offers a diverse range of storage options to accommodate varying needs. Their expansive warehousing spaces provide ample room for bulk storage, inventory management, and safekeeping of valuable goods. With a focus on efficiency and security, Sreevatsa Warehouse utilizes advanced technology and strict monitoring measures to ensure the utmost protection of stored items. Whether it's short-term warehousing or long-term storage, their experienced team ensures seamless operations and easy access to stored goods. Businesses can trust Sreevatsa Warehouse to safeguard their assets and optimize their storage requirements with utmost professionalism.
IT & ITES Companies– 5 + IT Hubs- Tidel Park – CHIL SEZ IT Park – KGISL Tech Park KCT Tech Park- Rathinam Technopark
50 + Foundry Units– Sri Gnanamurugan Foundry – Magna Electro Castings Ltd and more
15 + Textile Industry– ARC Mills Pvt Ltd- Adwaith Textiles Limited- Lakshmi Machine Works. And more.
50 + Manufacturing Companies
15+ Automobile Industries– Anamallais Agencies- Rydon Industries Pvt Ltd
15 + Logistic Companies– Sarvam logistics – Toben logistics solutions
10 + Warehouses– Sarvam logistics – Toben logistics solutions