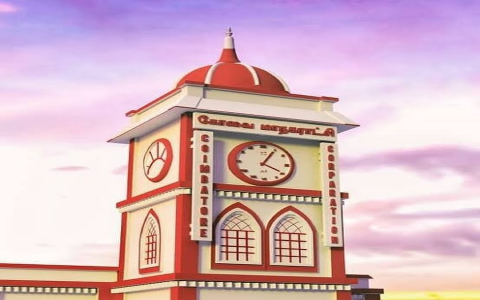 Coimbatore is one of the emerging markets in India for real estate investment and development because of its rapid industrialization, pleasant climate, smart city initiatives, and affordable property prices. Here are some of the reasons why Coimbatore is the next top city:
Coimbatore is the third largest city in Tamil Nadu and the textile capital of South India. It has over 30,000 small, medium, and large industries, ranging from textile and jewellery mills to poultry and software industries
Coimbatore is one of the 20 smart cities in India, selected in the first round of the Smart Cities Challenge. The city aims to improve its core infrastructure elements, such as water supply, electricity, sanitation, urban mobility, public transportation, housing, IT connectivity, governance, environment, safety, and health
Coimbatore has a well-developed road network, connecting it to the railway station and the airport. The city is also developing an integrated bus stand, which will accommodate 140 buses, 112 parking stations, and 18 roadways
Coimbatore has cool and pleasant weather throughout the year, as it is located in the foothills of the Western Ghats. The city is also one of the most pollution-free cities in India, with a green cover of over 30%
Coimbatore offers a wide range of property options for buyers and renters, from apartments and villas to plots and farmhouses. The property prices in Coimbatore are relatively lower than other major cities in India, making it an attractive destination for investment and development
Coimbatore has a vibrant culture and heritage, with many temples, museums, parks, and festivals. The city is also known for its cuisine, which is influenced by the Tamil, Kerala, and Karnataka cuisines.
100 + Educational Institutions
PSG Institutions
Tamil Nadu Agricultural University
10 + Entertainment Junction
3 + Shopping Malls
Multiple Museums
GoKart
IT & ITES Companies– 5 + IT Hubs- Tidel Park – CHIL SEZ IT Park – KGISL Tech Park KCT Tech Park- Rathinam Technopark
50 + Foundry Units– Sri Gnanamurugan Foundry – Magna Electro Castings Ltd and more
15 + Textile Industry– ARC Mills Pvt Ltd- Adwaith Textiles Limited- Lakshmi Machine Works. And more.
50 + Manufacturing Companies
15+ Automobile Industries– Anamallais Agencies- Rydon Industries Pvt Ltd
15 + Logistic Companies– Sarvam logistics – Toben logistics solutions
10 + Warehouses– Sarvam logistics – Toben logistics solutions